I had been meaning to write about Diddy and the late Kim Porter for some time now (The topic of death is not the easiest thing to talk about).
Who is Diddy?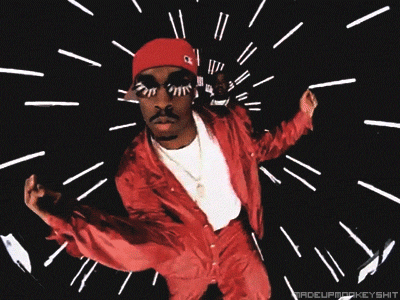 Diddy, also known as Sean "Puffy" Combs, is one of the biggest rap moguls ever. He started Bad Boy Entertainment in the 90s, and decades later, he's still relevant in the hip hop world. He's worked with all the greats like Notorious B.I.G., Mariah Carey, Mase, the list goes on. He also put some of our fave girl and guy groups on the map like Da Band, Dream, Danity Kane and Day 26 (R.I.P. their careers). Best known songs? TOO MANY. But some of my faves were Feel So Good, All About the Benjamins,I Need a Girl( Parts I and II). Who can forget I'll Be Missing You, written after his best friend Notorious B.I.G .was gunned down in 1997.
Who was Kim Porter?
We know her as Diddy's ex, we know their kids ( Quincy, Jessie James, and D'Lila Star). But Kim was also a highly successful model and actress, and was dating Al B. Sure! before linking with Diddy. They met when Diddy was working as an A &R Exec at Uptown Records, and Diddy was initially captivated by Kim's looks.
"She wasn't like a New York girl. She was Bohemian, mixed with Georgia-peach hospitality. I got the idea she'd like doing stuff like walking barefoot in the grass. I didn't think I could get her to like me.She was smooth, you know, like ice.  She's cool and collected and thinks before she speaks. You meet a lot of young ladies, and they just don't do that. Kim was never pressed; she was always in control." –Diddy
Kim described their relationship as more than lovers. "Sean and I have this bond, this friendship. It's not about 'if you're faithful to me, if I'm being faithful to you.' We're friends. I'm the person he can tell his inner most thoughts to and he's that person for me."
They were considered the " black Barbie and Ken of the 90s", and to date, one of the most iconic celebrity couples.
If you're not familiar with Kim and Diddy's history, here's a brief overview:
So, boom, they get together in the 90s. 
Kim, a model and actress, and Diddy, a rapper and founder of Bad Boy Entertainment, begin dating in 1994.
They're together off and on for 10 years before finally splitting up for good. Together, they had three children, Christian Combs, and a set of girl twins, D'Lila and Jessie James. 
 Diddy also dated Jennifer Lopez and Cassie. In fact, Diddy was still with Kim, when he initally met J. Lo (talk about messy!). For this reason, Diddy and Kim split again. Diddy dated J. Lo from 1999-2001, and confirmed their breakup on Valentine's Day of that year. J. Lo has described their relationship as 'tumultuous,' sharing that Diddy was unfaithful, and that the relationship came to a head when they were arrested for illegal possession of a firearm related to a shooting that took place outside a nightclub in 1999. The charges were dropped in entirety in 2001.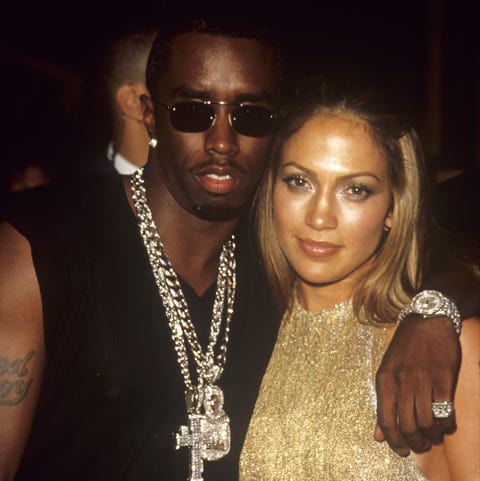 Diddy & J. Lo
Breakups to Make Up
At this point, Kim and Diddy get back together from 2003-2007. They have a set of twins, D'Lila Star and Jessie James. Diddy has no plans of marrying Kim Porter. 
According to an Essence interview, Diddy shares, "I know she deserves to get married, but I'm just not ready," he said. "It's not a reflection on how much I love Kim. It's that I'm just learning how to be a good boyfriend. When I'm finished with this step, I'll move on to the next."
Insert Cassie Ventura: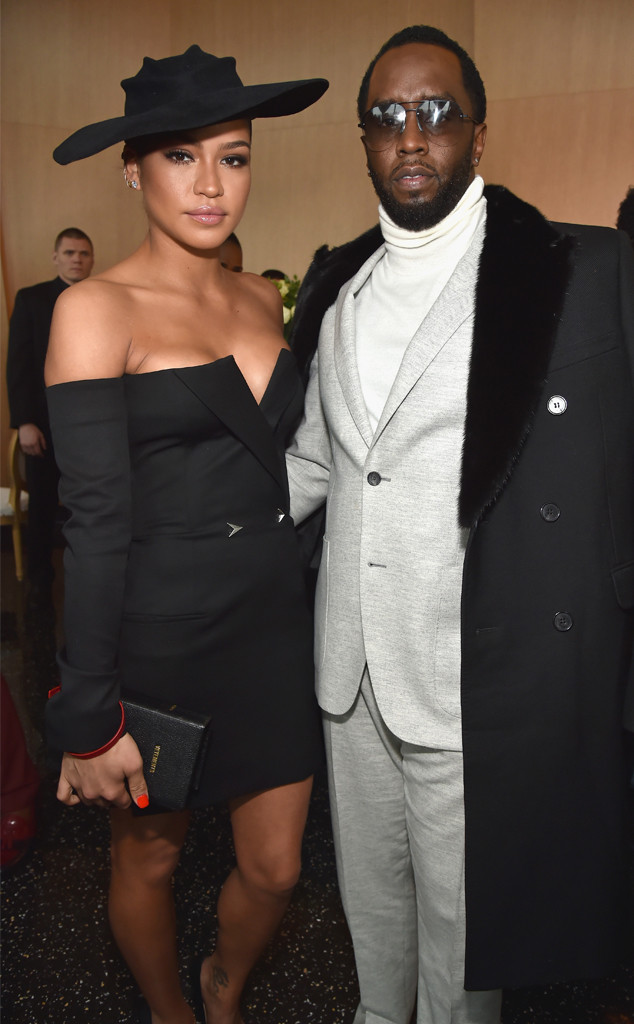 Diddy & Cassie
Now keep in mind, Diddy and Kim are still off and on. Rumors start to circulate that he is dating Cassie, newly signed to Bad Boy Records.
Kim and Diddy split again in 2009.
 Kim discusses her reasons for calling it quits again with Diddy. "It's not an original script. He's not the first man who's cheated. He's not the first man who's had a baby outside of his relationship. He's not the originator of this. But at this point in my life — I have girls now — it's a different program."-Kim Porter
2012: Cassie and Diddy go public with their relationship. They break up for a hot minute in 2015, before getting back together. We get a glimpse of Diddy's ideas about relationships, in an interview with The Breakfast Club.
In an interview with The Breakfast Club, Diddy shared his 25/75 relationship rule. "If I'm in a relationship with you, like 25 percent of your time, you're gonna just feel like, 'Aw man, I hate being here, this guy, aw man, he cheated on me, he lied on me,'" Diddy said. "But then there's 75 percent of 'I'mma make you the happiest woman in the whole wide world,' and I promise you'll smile the most."
They break up again in 2016, before finally splitting in 2018.
The Truth
Do we see the themes here? Infidelity, fear of commitment,dishonesty, and lack of accountability. Through every relationship, Diddy continued to make the same mistakes over and over.
We didn't even mention the fact that he got another woman pregnant WHILST Kim was pregnant with his twin girls.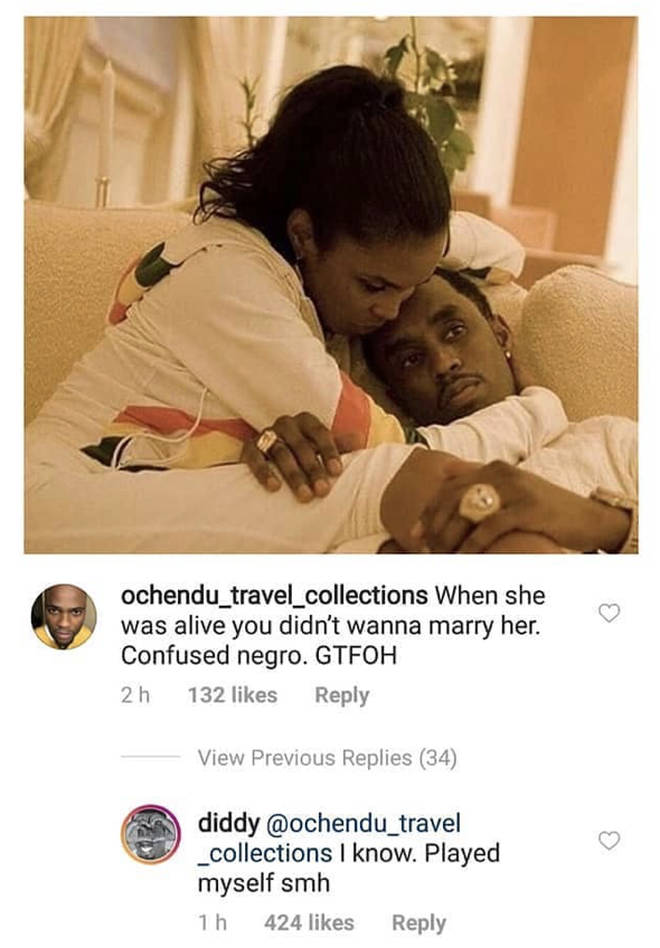 "When she was alive you didn't wanna marry her," one commenter wrote. "I know. Played myself smh," Diddy replied in a screenshot captured by The Shade Room.
Kim unfortunately passed away after pneumonia complications in November 2018.
What can we take away from untimely death? Well first, the idea that death is 'untimely.' As humans, we assume that we have more control over our fate than we actually do. We haven't grasped concretely that death comes for all of us. We don't know when or how, but it will come, that is certain. Also, we need to re-frame the narrative that talking about death is 'morbid.' It's not. It's a part of life we ignore until it stares us in the face. 
Diddy didn't appreciate Kim until after she passed. They were not together at that time, and it is only now that she's gone, that he reflects and wishes he had done things differently. Don't wait. Fear, lack of self awareness, and an inflated ego can cause you to overlook your soulmate. We don't always get a second chance. We can talk about how both parties continued a cycle of an unhealthy relationship. But it shouldn't take death for anyone to realize their mistakes and rectify them. 
What can we take away from the passing of Kim Porter? For one thing, we all need to stop pretending that death can't happen at any time. I think it grounds us and makes us appreciate the ones who hold close. In relationships, the more time you invest, the more you can lose. Life isn't full of second chances, and when you find a good one, you hold on to it. We deny our own growth by not confronting unhealed parts of ourselves, parts we need to examine in order to be ready for the different phases of life. Diddy has spent decades running from his own demons, as evidenced by his take on fidelity, relationships, and marriage. All of his exes moved on; J. Lo and Cassie both got married, and found relationships with men that could commit. All of us can learn a thing or two from the late Kim Porter.