Date lots of people. Open that DM, send that text, set up a coffee date, swipe right. Do it. I know, I know, you're busy. You're tired after work, you have a lot to do, it's cold outside.
Stop right there. Did someone tell you that your future bae is going to ring your doorbell, and suddenly appear? Is he one of the options on Netflix? Is he in bed with your right now? No he's not. While you're pining over a fuckboy who isn't thinking about you, you could be missing out on meeting nice men IRL. You've sought advice from friends, read all the self-help books, prayed on it, cried over it, we get it. But maybe you haven't tried something relatively simple: dating multiple people at the same time.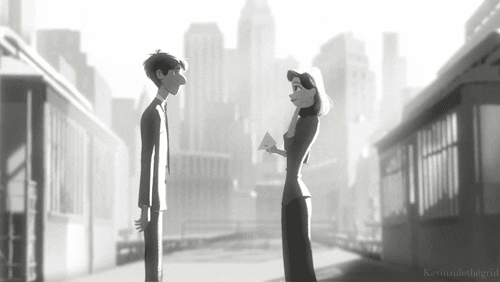 When I say dating multiple people, I don't mean f*cking multiple people. Because, STDs and/or pregnancy. I'm talking about going on dates with different guys and seeing what's out there. It's not about getting free meals, it's about figuring out what you like/don't like, and giving yourself a chance to find a genuine connection. The same issue I have observed in myself is the same issue I find that other women also deal with. This idea or notion that you can only date one person at a time. Why? Who told you that lie?
First of all, if there has been no conversation about exclusivity or titles, all is fair in love and war. As much as you want to believe that potential bae isn't seeing anyone else, the reality is, he's probably going on other dates too. AND THAT'S FINE. Until you both establish where you wanna take the relationship, do you boo. If a cute man slides into your DMs and wants to take you out, go 'head. If you wondering about that friend of a friend that you met at so and so's birthday party, go ahead and shoot your shot. As long as everyone is being transparent about what's happening, it's healthy.
There was a time when we as women dated effortlessly. We weren't stressing about a text back, we were open to meeting new people, and we were confident that it would happen. Somewhere post college, we lost that. We became so wrapped up in all of these expectations. When to have kids, when to get married; it became stressful/shameful to STILL be single.STILL be dating. The more we tried, the more impossible it seemed. You know why? You were assigning husband material to every Tom, Dick, and Harry who texted you consistently and gave you some good d*ck and attention. Cut that shit out. Every man is not bae. Every man is not worthy of all your attention, loyalty, and affection. Not until he's earned it. Until then, you date. You date until you encounter that. That's when you know it's bae.
Also, let go of all these ridiculous ideas about WHERE you'll meet bae. This is not a Disney movie. Ya'll not meeting at Starbucks. You're not bumping into each other at the library, ninjas have ibooks and Kindles. You might meet bae online. You might meet bae at a party. You might meet bae through a friend. YOU DON'T KNOW. So be open, explore, go on dates. Whether it's cold or you're busy, being single is work, just like dating/being in a relationship is work. Either way, you're not making any headway stuffing your face and binge watching Luke Cage.
Dating multiple people is beneficial for many reasons. 1) you're never really bored. there's always someone to text in the rotation, someone to entertain you. 2) Going on dates is fun! Whether you like to dress up or not, it's exciting to meet new potentials. I find that if you think positively about it, usually it'll end up great. Whether it's one date, or several, it's all about attitude. 3) You won't waste time agonizing/stressing about one person. Our generation is definitely about looking out for ourselves. If he doesn't text you, it's because he doesn't want to. Simple. So stop crying/making yourself crazy. Text that other boy in rotation and keep it moving.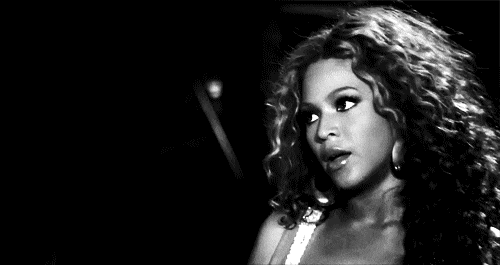 One last thing. This is for guys and girls. A 'date' does not mean $200 spent on the encounter. That logic is dumb as hell. We all are in our late 20s, working on our careers, paying off student loans. Be realistic. Dates can be coffee, picnic, free museum showing, live music. I need ya'll to think, use these Groupons, and get to it.
Stay warm, my friends.