Hello, old friend. It's been so long since I've written anything on here. The truth is, the last 7 months have been literally, life-changing. So let's get you all caught up to speed.
Let's see…
I turned 31. Now that we are in the throes of this 'thirties' thing, it's time to re-evaluate and re-assess. Whether I was ready for it or not, life was about to change in big ways.
Essentially, I woke up, and realized that  things didn't fit anymore. Everything felt off, and dissatisfying. I realized that I could be happier and more fulfilled, but it would require more of me. It would take a lot of uncomfortable changes, and they would not feel good all the time. But that's just a part of growing up, right?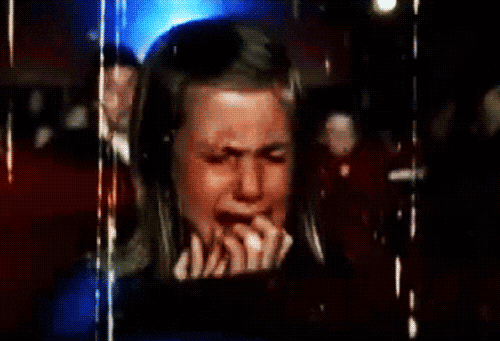 Sooooo………
I moved. Like a BIG move. I decided that I needed to live by myself. I didn't have a plan, really. I just knew that I would never really grow, if I didn't do the one thing that scared me; living by myself. The decision to leave New York was not as difficult. Let's face it; living in NYC is hard AF. It's not that the city isn't amazing. It's literally the best decision I've ever made in my life. I can say that I spent my 20s living and learning in the city. I feel lucky to have met so many amazing people and have so many stories to tell. But it was draining me, financially, spiritually, emotionally. I felt like I had been 'surviving' for so long, I didn't really know what it was like to LIVE. I got tired of being stressed about bills, or the future, or if I was ever really going to be able to afford to live my life the way I imagined. I started a new job in January that afforded me the freedom I had been longing for. I decided that it was now or never.
I published my first book. In the midst of having all of these life revelations, I finally, FINALLY put it out there. You can buy my book here:
https://www.amazon.com/dp/1796534927
[feel free to leave a review for ya girl, too]
Honestly, the past few months have been so busy I didn't even have a chance to really take it in. Or even share pictures from the book release party. That's how CRAZY my life has been. But let me take the opportunity to do that right now:
Check it:
I celebrated a year with bae. A year may be small potatoes for ya'll. But for me it, it means….a lot. I feel like the journey to get here has been a long one. It is far from over, but for the longest time, I didn't think I could do this. Commit to someone, commit to growing, healing from my past, being vulnerable. I had some shitty relationships in my 20s, and have definitely told myself I was done with love on multiple occasions. But we all know that was bullshit, I love LOVE. It feels really amazing to be loved, and loved well. It makes me happy, and I'll leave it at that.
I got a freelance gig. Ya girl is now a freelance writer for Madamenoire, which is super dope. You can get even more writings on all things related to love, relationships, and dating at https://madamenoire.com/ every month baby! We workin!
Shit. So what am I up to now? Welp, I took June to get my life together, and settle into this new life livin solo in the burbs. It's been an adjustment, but the level of peace I feel is unmatched. July is focused on re-branding, getting back to writing, getting back to me. So stay tuned, we not done with 2019 yet.