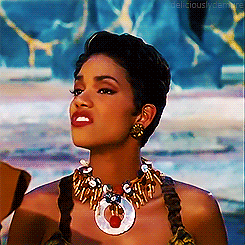 Halle Berry has been long revered in the black community as one the baddest in the game. Best known for her roles in Monster's Ball (Academy Award winner, first Black woman ever), Introducing Dorothy Dandridge (Emmy, Golden Globe, SAG winner), and X-men (People's Choice Award). It's no debate that homegirl has chops, she's earned her spot in the biz and has the awards to prove it. However, over the past decade, homegirl Halle has made more headlines about her personal failures in romance than anything else. In fact, if you google 'Halle Berry,' the first article is entitled, "Why Halle Berry Can't Keep a Man." Truly unfortunate.
Halle is famously known for being married to Eric Benet (div. After four years); David Justice (four years), and most recently, Olivier Martinez ( three years). Halle has since publicly stated that she is 'done with love.'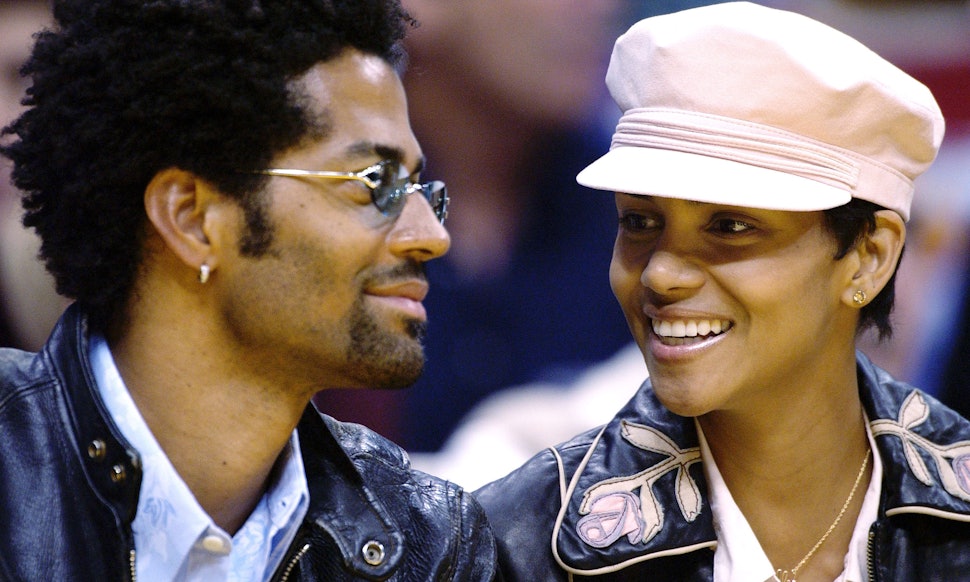 Her downfall career-wise, was really Gothika. For those of you who are unfamiliar, Gothika was this super lackluster horror film in 2003. Then there was Catwoman in 2004, which was one of the biggest box office bombs in history, making only $40 million on a $100 million dollar budget. After that began a series of flops like "The Call,"Kidnapped," Frankie and Alice, and a few other films you don't need to see. I can't help but wonder if the distractions of her personal life affected her ability to bounce back professionally.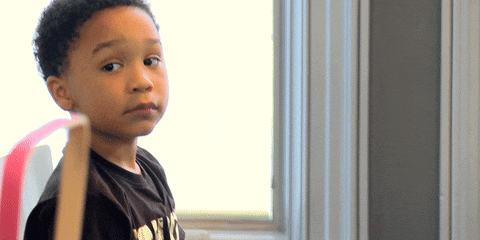 There's a lesson to be learned from Halle Berry. She was at the peak of her career, and literally, never grew professionally. Her acting has plateaued, we haven't seen any real growth or development as far as her acting ability since her early career. Like is homegirl taking acting classes? Who's her agent? What work is she doing to elevate herself? Chile, i know that Halle knows these movies are garbage. She wore the same wig in like three movies. What gives?
Let's switch gears though, and talk about these relationships. There's been lots of tea spilled in regards to what really went on in these relationships. Of course, none of us were married to Halle, so we really will never know what kind of partner she really is. I'm just going off these reports. Halle attracts the same type of males. Successful alpha males, good-looking, and it starts out spicy and burns out quickly. Seems like Halle was attracting emotionally unavailable, immature, dishonest men. But Halle, sis, you not seeing your own patterns girl? At the end of the day, one has to wonder how Halle is contributing to her own romantic demise.
But also, where are Halle's friends?? Like we all need that friend to slap some sense into us when we fuckin up. I feel like Halle don't have a squad to intervene with some profound advice to assist in her finding some clarity. Like I know, after marriages one and two, friends should've been like "Halle, sis! We gotta take a break! Somethings going on, we gotta get this together!" #HelpHalle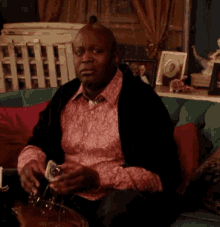 Some of ya'll are the Halle Berry's in your relationships. Constantly dating the same man over and over again. It's always 'his' fault,' and there is no accountability or self awareness on your part. Instead of stopping to re-assess, you just keep going. Taking L after L, and it is wildly unnecessary. You know what I see, when I think of Halle? I see a woman who was on top of the world professionally, and neglected herself personally, so much so that now all of it is a blended bunch of disappointment. Like, when are we gonna learn that mind, body, and spirit are connected? Life ebbs and flows of course, but you should constantly be working on every aspect of your life. You can't throw yourself into work and neglect everything else. You also can't allow your personal life to affect you so much that your work suffers. It's called 'finding a balance.' It's a thing that we are constantly working to maintain and obtain. Sis Halle just got caught up ya dig? Homegirl just gotta chill and re-assess. Her work and her love life are suffering and I truly believe that the answer is within her.
I believe the answers are within ya'll too. You always have the ability to change your narrative. You have the ability to date great people, if you believe it. But you cannot ignore your own shit, it will always come back and ruin a potentially good thing if you stop doing the self work.